Detroit offers visitors the chance to attend a thrilling sporting event year-round: baseball at Comerica Park, football at Ford Field, and hockey and basketball at the newly-built Little Caesars Arena. Sheraton Detroit Metro Airport is an easy drive from all three venues, making our hotel an ideal place to stay the next time you're planning to catch the big game!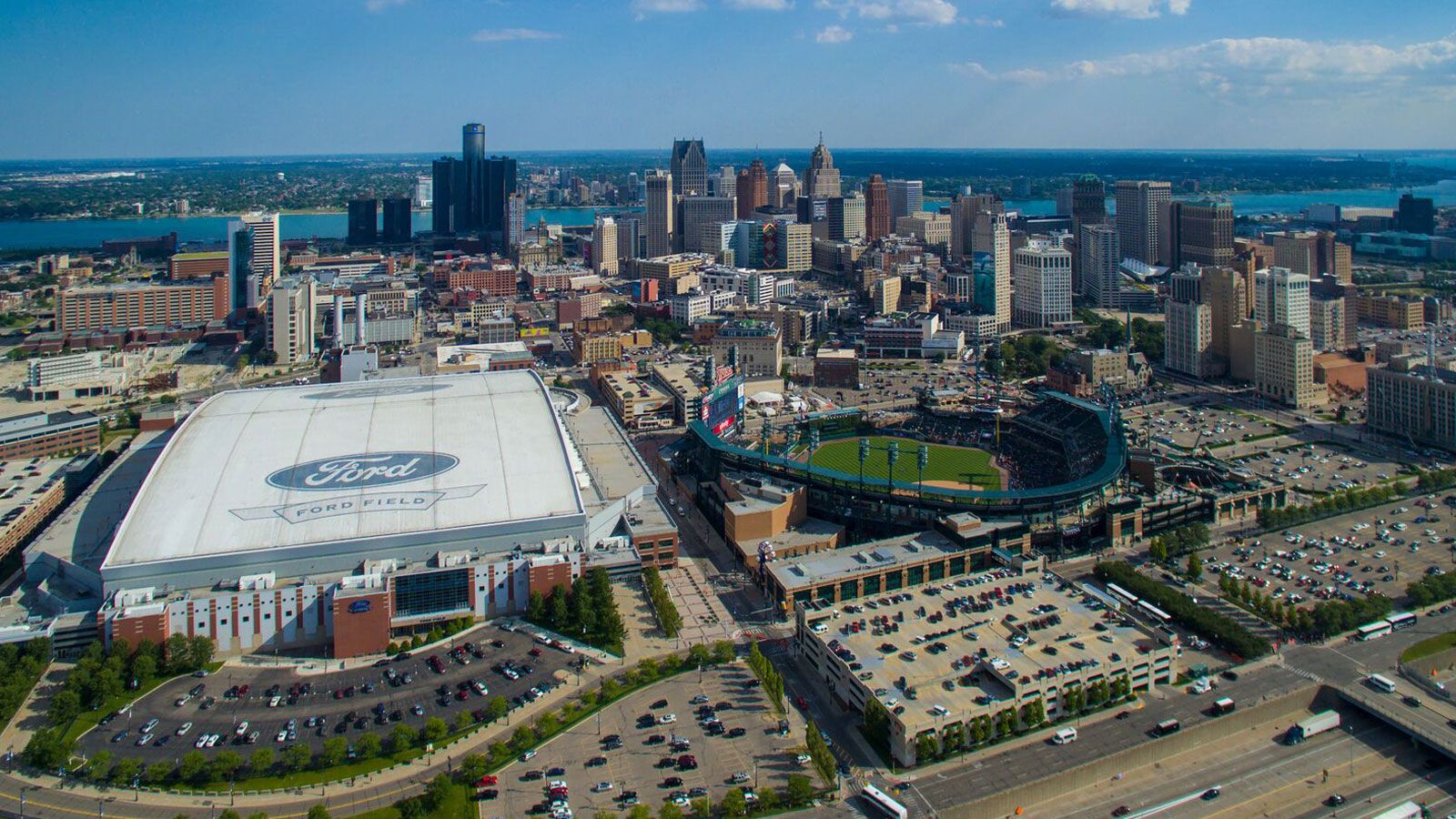 BASEBALL
Comerica Park, an open-air ballpark in the heart of downtown Detroit, is home to Major League Baseball's Detroit Tigers. In addition to the baseball action on the field, Comerica Park is home to a 50-foot ferris wheel with cars shaped liked baseball and an ornate carousel filled with hand-painted tigers, making for a ballpark experience the whole family can enjoy.
FOOTBALL
The Detroit Lions play their home games at Ford Field, a domed stadium that also plays host to college football's Quick Lane Bowl each December.
HOCKEY AND BASKETBALL
One of the original six NHL teams, the Detroit Red Wings are a dominant force in the Western Conference, having made the playoffs 25 seasons in a row from 1991-2016. Winners of 11 Stanley Cups, the Red Wings played their final game at Joe Louis Areana in April 2017 and now call the brand-new, state-of-the-art Little Caesars Arena home.
The Pistons's move to Little Caesars Arena marks the team's return to Downtown Detroit after 39 years playing in the suburbs. Catch all the NBA action during your stay at the Sheraton Detroit Metro Airport.